Q&A with an H. Pylori Specialist: Your Questions Answered
Join us in an informative journey as we engage with an H. Pylori specialist in a comprehensive Q&A session. Explore insightful answers to your questions about H. Pylori, a bacterial infection often linked to stomach-related issues. Delve into symptom identification, modern treatment approaches, and practical prevention measures. Gain a deeper understanding of this common concern, empowering yourself to make informed decisions about your digestive health. Let our expert guidance illuminate the path to effective management and a healthier lifestyle.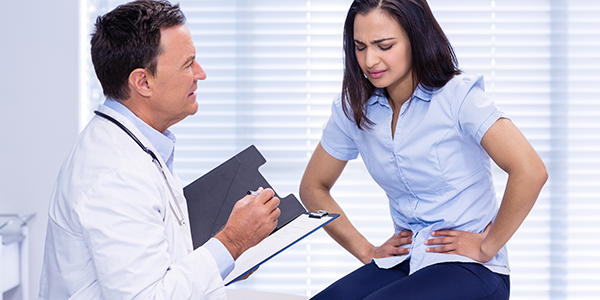 Welcome to our exclusive Q&A session with an H. Pylori specialist, where we delve into the intricacies of H. Pylori infection, its impact on digestive health, and the latest advancements in its treatment and prevention. This comprehensive discussion aims to provide you with valuable insights, expert perspectives, and actionable information to empower you in managing this common bacterial infection effectively.
Understanding H. Pylori Infection:
Helicobacter pylori, commonly referred to as H. Pylori, is a bacterial infection that primarily affects the stomach lining. It is a major contributor to various stomach-related issues, including gastritis, peptic ulcers, and even certain types of stomach cancer. The infection often develops during childhood and can persist if not appropriately treated.
Identifying Symptoms and Risks:
Recognizing the symptoms of H. Pylori infection is crucial for early diagnosis and prompt intervention. Common symptoms may include persistent abdominal pain, bloating, nausea, and in some cases, unexplained weight loss. Individuals with a history of peptic ulcers, family history of H. Pylori infection, and frequent use of non-steroidal anti-inflammatory drugs (NSAIDs) are at a higher risk.
Modern Treatment Approaches:
Advancements in medical science have led to effective treatment options for H. Pylori infection. Your specialist may recommend a combination of antibiotics and acid-reducing medications to eliminate the bacteria and promote the healing of any associated ulcers. Compliance with the prescribed treatment regimen is essential to ensure successful eradication.
Preventing H. Pylori Infection:
Preventing H. Pylori infection involves adopting healthy habits and understanding potential risk factors. Practicing good hygiene, avoiding contaminated food and water, and refraining from smoking can contribute to a reduced risk of infection. Additionally, maintaining a balanced diet and managing stress levels can support a healthy digestive system.
Expert Guidance for Digestive Health:
Consulting with an H. Pylori specialist offers a proactive approach to managing and preventing infection. Regular screenings, especially for individuals at higher risk, can aid in early detection and timely intervention. Your specialist will tailor recommendations based on your medical history, lifestyle, and overall health goals.
Conclusion:
This in-depth Q&A session with our H. Pylori specialist provides a wealth of knowledge to help you navigate the complexities of H. Pylori infection. By understanding its symptoms, risks, treatment options, and prevention strategies, you can take charge of your digestive health and make informed decisions for a healthier future.
Frequently Asked Questions (FAQs)