Your 1st Visit at Vanguard Gastroenterology
Discover essential information for your initial appointment and the necessary documents to bring along. For further details, please don't hesitate to contact us by phone.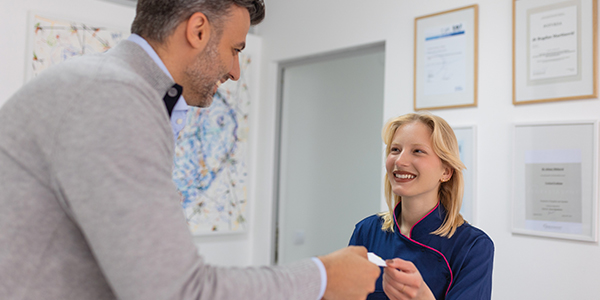 In order for us to provide the best care for you, it is very important that you bring all of the following items to your visit:
– Insurance information and card
– Valid photo identification
– A list of your current medications
– Your Pharmacy Information
– Any Radiology Reports
– Information about what treatments and medications have been tried in the past
– Medical records from prior visits that you think may be helpful
When consulting one of our specialists, please obtain a "Request for Consultation" form from your physician. A simple note written on a prescription pad is all that is needed. Please bring it with you to your appointment, along with all your other paperwork.