Dr. Caterina Oneto, M.D., practices at Vanguard Gastroenterology located in New York City, NY.
Dr. Caterina Oneto, M.D., a dedicated board-certified gastroenterologist, delivers exceptional care and expertise to patients seeking relief from digestive disorders. With a passion for improving gastrointestinal health, Dr. Caterina Oneto offers comprehensive services, personalized treatment plans, and compassionate support to ensure her patients' well-being and overall wellness. Call us or book an appointment online.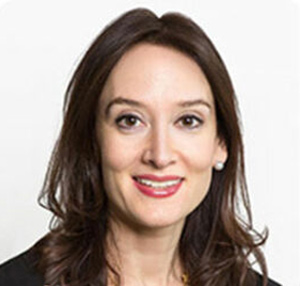 Dr. Caterina Oneto is a gastroenterologist who offers her patients expert and compassionate care. Dr. Oneto is a clinical assistant professor within the NYU Division of Gastroenterology and is board certified in gastroenterology and internal medicine.
Dr. Caterina Oneto is fluent in Spanish; she graduated with a degree in medicine and surgery from the Universidad de Valparaiso in Chile. She completed her residency in internal medicine at Cabrini Medical Center, where she also served as Chief Resident, and later completed her fellowship in gastroenterology at Montefiore Medical Center, Albert Einstein College of Medicine.
With expertise in endoscopy, colonoscopy, capsule endoscopy, liver, and pancreatic diseases, Dr. Oneto's special interests include the screening and prevention of colon cancer, the management of obesity, GERD (gastroesophageal reflux disease), peptic ulcer disease, IBS (irritable bowel syndrome), IBD (Crohn's disease and ulcerative colitis), and FMT (fecal microbiota transplantation).
She believes in incorporating lifestyle changes and nutrition into her treatment plan. Dr. Oneto performs the procedure on weekends to minimize time off from work for her patients.