Dr. Nooshin Hosseini, M.D., practices at Vanguard Gastroenterology located in New York City, NY.
Dr. Nooshin Hosseini, M.D., is a highly qualified gastroenterologist at Vanguard Gastroenterology in New York City, NY. With dual board-certifications in internal medicine and gastroenterology, Dr. Hosseini specializes in the diagnosis and treatment of various digestive disorders, including stomach pain, ulcers, reflux, constipation, and Crohn's disease. Trust her expertise for comprehensive care and improved gastrointestinal health.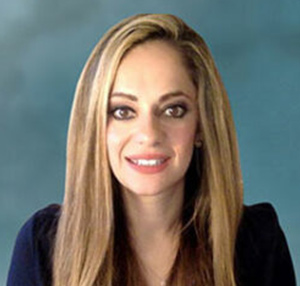 Dr. Nooshin Hosseini is dual board-certified in internal medicine and gastroenterology. She is a clinical assistant professor at the NYU Division of Gastroenterology. She completed her undergraduate studies at Wellesley College with a degree in neuroscience. She earned her medical degree from Penn State College of Medicine. She then moved on to complete her training in both internal medicine and gastroenterology at the University of Massachusetts Medical School. Following the completion of her fellowship, Dr. Hosseini worked for over three years in the greater Manhattan area as a general gastroenterologist at the Mount Sinai Doctors Faculty practices as well as Riverside Medical Group, where she consistently maintained high patient satisfaction scores.
Dr. Hosseini has a variety of clinical research interests, including colon cancer screening disparities, microscopic colitis, and alcoholic liver disease, and has published over 10 peer-reviewed papers, clinical reviews, and abstracts.
Dr. Hosseini practices general gastroenterology with clinical areas of focus including irritable bowel syndrome and functional GI disorders, H. pylori infection, eosinophilic esophagitis, Barrett's esophagus, GERD, celiac disease, constipation, and colon cancer screening, among others. She is a member of the American College of Gastroenterology, the American Gastroenterological Association, and the American Association for the Study of Liver Diseases, where she was named an emerging liver scholar while she was a trainee.
Dr. Hosseini is on TV Show
Talking About Colon Cancer