IBS Treatment Professionals in New York City, NY
Discover specialized care for irritable bowel syndrome (IBS) in the heart of New York City. Our dedicated team of IBS treatment professionals is committed to providing tailored solutions that alleviate symptoms and improve your quality of life. With a focus on personalized care and the latest advancements in IBS management, find relief from discomfort, bloating, and digestive disturbances. Trust our expertise to guide you towards a happier, healthier, and more comfortable future.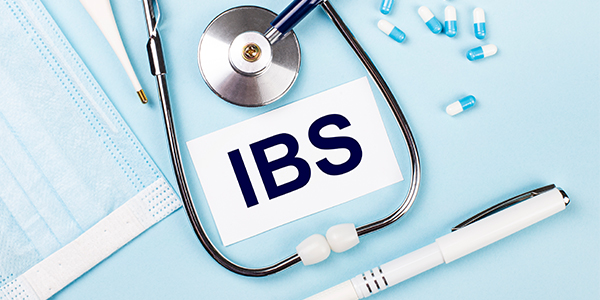 Welcome to a dedicated haven for individuals seeking effective relief from irritable bowel syndrome (IBS) in the vibrant heart of New York City. Our team of IBS treatment professionals is committed to providing personalized care and innovative solutions to help you regain control over your digestive well-being. With a focus on addressing symptoms and improving your overall quality of life, our comprehensive approach ensures that you receive the highest level of care.
Personalized IBS Treatment:
At our New York City center, we understand that each individual's experience with IBS is unique. Our IBS treatment professionals tailor their approach to your specific needs, considering factors such as symptom severity, triggers, and lifestyle. Through advanced diagnostic techniques, we delve into the root causes of your symptoms, enabling us to create a customized treatment plan that may include dietary modifications, medications, and lifestyle adjustments.
Cutting-Edge Solutions:
Our commitment to staying at the forefront of medical advancements allows us to offer the latest innovative solutions for IBS management. Whether you're struggling with chronic abdominal pain, bloating, diarrhea, or constipation, our team employs evidence-based therapies to address your specific concerns. We work collaboratively with you to ensure that your treatment aligns with your goals and preferences, providing you with the tools you need for a more comfortable daily life.
Holistic Approach:
Our holistic approach to IBS treatment extends beyond symptom management. We believe that addressing the underlying factors contributing to your condition is crucial for long-term well-being. Our IBS treatment professionals provide guidance on stress reduction techniques, mindfulness practices, and gut-friendly dietary choices, all aimed at promoting a healthier gut and overall wellness.
Empowering Education:
Education is a key component of our IBS treatment philosophy. Our experts empower you with a deep understanding of your condition, its triggers, and effective strategies for managing and preventing symptoms. By becoming an active participant in your care, you can make informed decisions that positively impact your digestive health and daily life.
Schedule Your Consultation:
Embark on a journey towards improved digestive health by scheduling a consultation with our IBS treatment professionals in New York City. Our compassionate team is here to provide the support, guidance, and expertise you need to overcome the challenges of IBS and enjoy a more vibrant and comfortable life.
Conclusion:
Experience a holistic and comprehensive approach to IBS treatment in the bustling heart of New York City. Our team of dedicated IBS treatment professionals is committed to providing you with personalized care, cutting-edge solutions, and empowering education. Take the first step towards lasting relief and enhanced well-being by scheduling your consultation today. Rediscover the joy of a life free from the limitations of IBS and embrace a healthier future.
Frequently Asked Questions (FAQs)