Dr. Nancy Chung, M.D., practices at Vanguard Gastroenterology located in New York City, NY.
Dr. Nancy Chung, a dedicated board-certified gastroenterologist, delivers exceptional care and expertise to patients seeking relief from digestive disorders. With a passion for improving gastrointestinal health, Dr. Chung offers comprehensive services, personalized treatment plans, and compassionate support to ensure her patients' well-being and overall wellness. Call us or book an appointment online.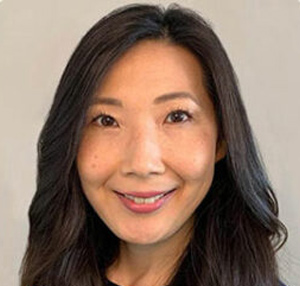 Dr. Nancy Chung is a board-certified gastroenterologist who graduated from Yale University with a degree in biology. She received her medical degree cum laude from Boston University School of Medicine, where she was inducted into Alpha Omega Alpha, the national medical honor society. She completed her internal medicine residency at New York-Presbyterian/Weill Cornell Medical Center and her fellowship in gastroenterology at Albert Einstein-Montefiore Medical Center. Dr. Chung practices general gastroenterology with a focus on colon cancer screening and prevention, and she treats a wide range of gastrointestinal disorders, including GERD, peptic ulcer disease, colon polyps, celiac disease, constipation, liver disease, inflammatory bowel disease, and irritable bowel syndrome.
Prior to joining Vanguard Gastroenterology, Dr. Chung had over a decade of experience caring for patients throughout Westchester and the Bronx. At her former practice, her patient satisfaction scores consistently ranked in the top 1%. She is excited to now bring her compassionate and thorough style of care to Manhattan.
Membership in Professional Societies
She is a member of the American College of Gastroenterology, the American Society for Gastrointestinal Endoscopy, and the American Gastroenterological Association.