Exceptional Pancreatitis Doctor in the Broadway District, NYC
Discover unparalleled medical excellence with our Exceptional Pancreatitis Doctor in the Broadway District, NYC. Our dedicated specialist combines extensive experience and advanced techniques to provide comprehensive pancreatitis care. From accurate diagnosis to personalized treatment plans, our focus is on your well-being. Experience the highest standard of care, right in the heart of Broadway. Trust our expertise to guide you toward optimal pancreatic health and improved quality of life.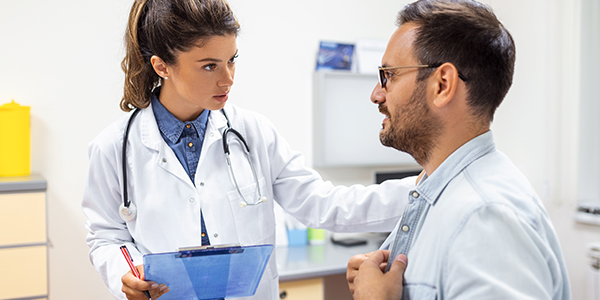 When it comes to your health, seeking the expertise of a specialist is paramount, especially when dealing with conditions like pancreatitis. Our Exceptional Pancreatitis Doctor in the Broadway District, NYC, offers a level of care that goes beyond the ordinary. With a focus on medical excellence and personalized treatment, we are dedicated to providing the highest standard of pancreatitis care to residents and visitors of Broadway, NYC.
Comprehensive Diagnosis and Treatment:
Pancreatitis, an inflammation of the pancreas, requires accurate diagnosis and tailored treatment. Our specialist begins with a comprehensive evaluation, utilizing state-of-the-art diagnostic tools to determine the underlying cause and severity of your condition. With a deep understanding of pancreatitis, we develop personalized treatment plans that address your unique needs and health goals.
Cutting-Edge Techniques:
Our commitment to excellence extends to the use of advanced techniques and treatments in pancreatitis care. Our Exceptional Pancreatitis Doctor is well-versed in the latest medical advancements, ensuring that you receive the most up-to-date and effective care available. From minimally invasive procedures to innovative therapies, we strive to provide options that optimize your treatment outcomes.
Personalized Care Journey:
No two patients are the same, and neither are their pancreatitis journeys. Our specialist takes the time to listen to your concerns, answer your questions, and create a care plan that aligns with your lifestyle and preferences. We believe in empowering you to make informed decisions about your health, and our personalized approach reflects this commitment.
Accessible Excellence in Broadway, NYC:
Conveniently located in the heart of the Broadway District in NYC, our clinic provides easy access to exceptional pancreatitis care. We understand the importance of timely treatment, and our team works diligently to accommodate your needs, ensuring that you receive the care you deserve when you need it.
A Path to Improved Well-Being:
Pancreatitis can impact various aspects of your health and quality of life. Our Exceptional Pancreatitis Doctor is dedicated to guiding you on a path to improved well-being. Whether you require ongoing management, specialized interventions, or preventive strategies, our goal is to support you in achieving optimal pancreatic health and an enhanced quality of life.
Conclusion:
Elevate your pancreatitis care with our Exceptional Pancreatitis Doctor in the Broadway District, NYC. Experience medical excellence, personalized attention, and cutting-edge techniques that are designed to enhance your well-being. Trust our specialist to be your partner in managing pancreatitis and working towards a healthier, more fulfilling life.
Frequently Asked Questions (FAQs)