Dr. Alexander Perelman, D.O., practices at Vanguard Gastroenterology located in New York City, NY.
Dr. Alexander Perelman, a dedicated board-certified gastroenterologist, delivers exceptional care and expertise to patients seeking relief from digestive disorders. With a passion for improving gastrointestinal health, Dr. Alexander Perelman offers comprehensive services, personalized treatment plans, and compassionate support to ensure his patients' well-being and overall wellness. Call us or book an appointment online.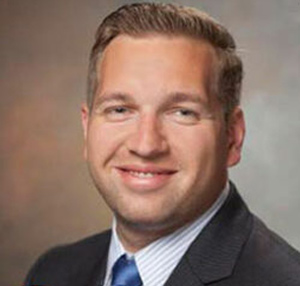 Dr. Alexander Perelman is dual certified in Internal Medicine, and Gastroenterology. He earned his medical degree from the New York College of Osteopathic Medicine graduating in the top 15 percent of his class. Dr. Perelman then completed residency in Internal Medicine at Yale-New Haven Hospital/Yale School of Medicine, followed by a fellowship in Gastroenterology and Hepatology at the University of Connecticut Health Center/University of Connecticut School of Medicine.
Dr. Perelman focuses on esophageal disease, inflammatory bowel disease, colon cancer screening and prevention, irritable bowel syndrome, and liver disease (cirrhosis, fatty liver/NASH). He has a particular interest in the diagnosis and management of gastroesophageal reflux, dysphagia, eosinophilic esophagitis, and Barrett's esophagus.
Dr. Perelman performs upper endoscopy with diagnostic and therapeutic interventions for strictures, Barrett's esophagus, eosinophilic esophagitis, BRAVO placement for pH monitoring, esophageal variceal banding, percutaneous endoscopic gastrostomy placement, colonoscopy, and capsule endoscopy. He is also trained in the interpretation of esophageal high resolution manometry.
Dr. Perelman has a variety of clinical and research interests, including medical education, endoscopic interventions, and quality improvement. He continues to publish abstracts, present at national conferences, and partner with colleagues on research articles. He has published a chapter on esophageal disease in patients with HIV. Doctor Perelman actively participates in the Young Physician Leadership Scholars Program, you can learn more about it here. Aside from clinical work, Dr. Perelman is passionate about patient-centered care and devotes time to quality improvement projects aimed at improving patient access and outcomes.