Expert Insights: Clinical Trials Questions Addressed
Gain profound insights into the world of Clinical Trials as our experts address your questions with precision and clarity. Unravel the complexities surrounding this essential medical research process and understand how it contributes to advancing healthcare. Discover the significance of Clinical Trials and how you can participate in shaping the future of medicine.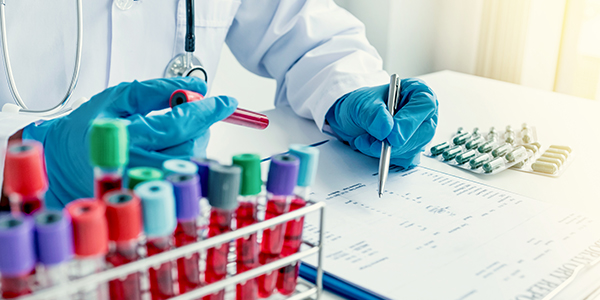 Clinical Trials serve as a cornerstone in advancing medical knowledge and discovering new treatments that can potentially transform lives. These trials are meticulously designed research studies that aim to evaluate the safety and effectiveness of medical interventions, ranging from new drugs and therapies to medical devices and diagnostic tools. At Vanguard Gastroenterology Clinic, we provide expert insights into the world of Clinical Trials, addressing your questions and shedding light on the significance of this critical research process.
The Purpose of Clinical Trials
Clinical Trials play a pivotal role in enhancing our understanding of various medical conditions and how they can be treated. By carefully observing and monitoring participants, researchers can determine the efficacy and safety of potential treatments. This research is instrumental in determining whether new interventions can be approved for widespread use, benefiting patients worldwide.
Types of Clinical Trials
Clinical Trials are categorized into several phases, each serving a specific purpose in the research process. Phase I trials focus on determining the safety of a new intervention in a small group of volunteers. Phase II trials assess the intervention's effectiveness in a larger group, and Phase III trials compare the new treatment to existing ones. Phase IV trials are conducted after approval to gather additional information on the intervention's long-term effects.
Participating in Clinical Trials
Participating in Clinical Trials can be an empowering choice for patients seeking innovative treatments or contributing to medical advancements. Participants are carefully screened to ensure they meet the study's criteria and understand the potential risks and benefits involved. Volunteering in a Clinical Trial provides an opportunity to access cutting-edge treatments before they become widely available.
The Role of Ethics in Clinical Trials
Ethics plays a crucial role in Clinical Trials, ensuring the safety and well-being of participants. Trials are designed and conducted following strict ethical guidelines and regulations to protect the rights and interests of those involved. Independent ethics committees review and approve each study, ensuring that potential risks are minimized, and benefits outweigh any possible harm.
Advancing Healthcare Through Research
Clinical Trials are the foundation upon which medical progress is built. They pave the way for improved treatments, better outcomes, and more effective healthcare practices. By participating in Clinical Trials, patients actively contribute to shaping the future of medicine, benefiting not only themselves but also generations to come.
Joining the Vanguard Gastroenterology Clinic Clinical Trials
At Vanguard Gastroenterology Clinic, we are committed to advancing healthcare through innovative research. As a leading center for gastroenterology and gastrointestinal disorders, we conduct Clinical Trials to explore cutting-edge treatments for various conditions. Our expert team is dedicated to providing personalized care and ensuring the safety and well-being of all participants.
Discover the transformative potential of Clinical Trials at Vanguard Gastroenterology Clinic. Be part of the journey towards improved treatments and a healthier future for all.
Frequently Asked Questions (FAQs)