Dr. Inessa Khaykis, M.D., practices at Vanguard Gastroenterology located in New York City, NY.
Dr. Inessa Khaykis, M.D., a dedicated board-certified gastroenterologist, delivers exceptional care and expertise to patients seeking relief from digestive disorders. With a passion for improving gastrointestinal health, Dr. Inessa Khaykis offers comprehensive services, personalized treatment plans, and compassionate support to ensure her patients' well-being and overall wellness. Call us or book an appointment online.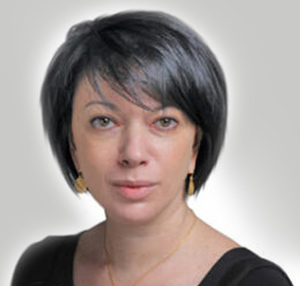 Dr. Inessa Khaykis practices gastroenterology with a specialty in advanced procedures such as endoscopic ultrasound (EUS) with FNA and capsule endoscopy. Dr. Khaykis graduated with a degree in medicine from the Chelyabinsk Medical Academy. She completed her Internal Medicine residency, chief residency in Internal Medicine, as well as her fellowship in Gastroenterology at the NYU Langone Health In addition, Dr. Khaykis received advanced training in endoscopic ultrasonography of pancreatobiliary diseases at the Columbia-Presbyterian Medical Center. Her research has included the role of endoscopic ultrasonography in the diagnosis and treatment of pancreatobiliary diseases, the epidemiology and prevention of infectious liver diseases, and obesity and weight loss surgery outcomes.
Dr. Khaykis' areas of interest include the diagnosis and management of pancreatic cystic lesions, pancreatic cancer, and other gastrointestinal cancers; screening and prevention of colon cancer; and management of gastric esophageal reflux disease and peptic ulcer disease. Dr. Khaykis is currently a Clinical Professor of Medicine at NYU Langone Health and a Patient's Choice Award recipient.
Dr. Khaykis is a Patient's Choice Award recipient.
Dr. Khaykis was selected as an "Exceptional Woman in Medicine" for 2019".